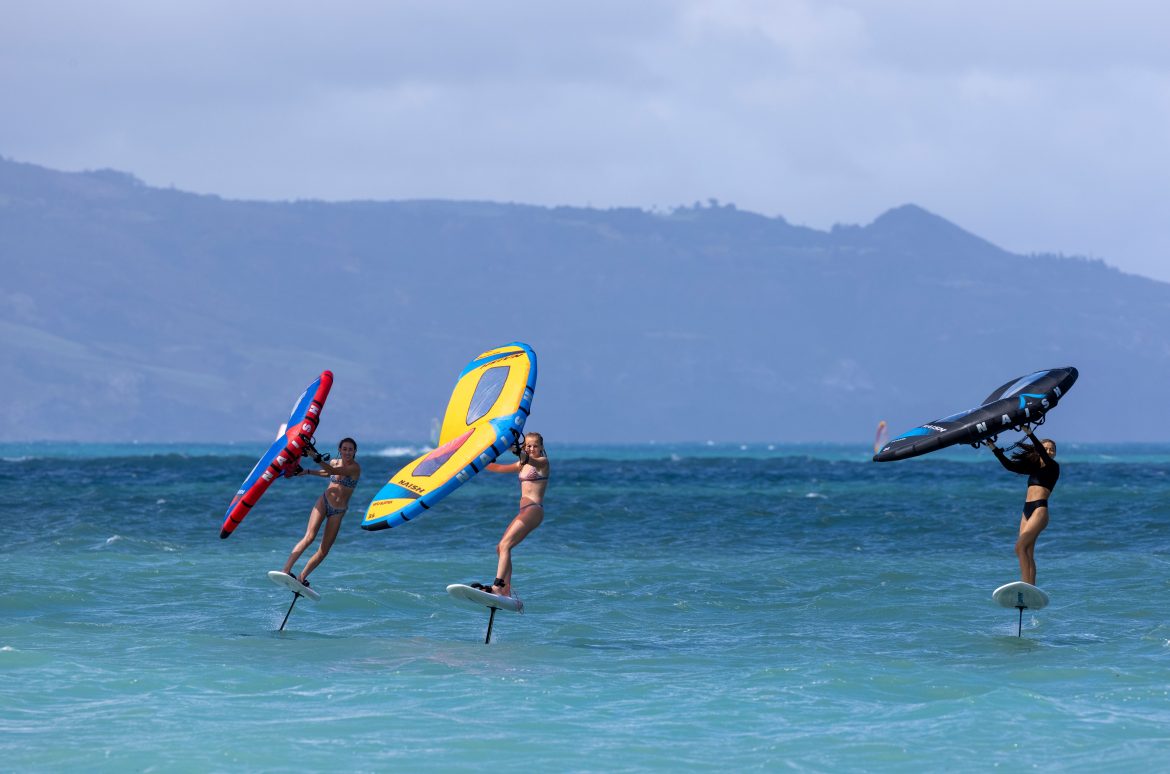 Wing Foiling aka Wing Ding, Wing Surf, Hand Wing and more is quickly becoming the go to option for those looking to spend more time on the water, learn and advance their foiling, those that want a fresh new challenge or those wanting to find a way to catch waaaay more waves.
Wing Foiling is proving itself to be a very easy add on to families that already have a SUP or similar board that can float their weight and allows an easy beach adventure fore everyone that can be scaled up to almost any level you wish in a variety of conditions.
We provide all the newest, safest equipment, top brand Naish kiteboarding gear during your lessons, just bring your own sunglasses and beach wear!
Our lessons are tailored to your needs, skills and learning ability. We make sure your competent and comfortable to hit the water safely and with confidence.
Simply register any Lesson to make a booking, and we will be in contact to arrange your wing foiling lesson specially, or Contact Us for more information.
Why Learn With Us?
Only one government permitted kiteboarding school on Gold Coast Proximity, therefore legally authorized.
Only one Kiteboarding Australia accredited school on Gold Coast.
Extreme sports insurance. Registered kitesurfing training company, business name Goldcoast Kitesurfing, extreme sports insurance commercial insurance covered.
Rescue boat.Teaching at sandbank with powered rescue boat , your safety is our top priority!
Sand bank inland water. The shallow sandbanks and flat waters of the Gold Coast Broadwater provide the ideal conditions to learn and improve your kitesurfing skills.
IKO Level3 instructor.

Only one IKO Level3 instructor in Gold Coast, plenty of International Kiteboarding Organization standard teaching experience, fluent in English and Chinese.

Top3 brand equipments.

Top 3 brand Naish kiteboarding equipment since 1979, to ensure you get the safest & most progressive lesson strategy.